Do you want exceptional vending services? 
We offer the best vending services to our customers for free. We provide top-of-the-art vending machines so you can enjoy a premium vending experience.
About Kuazom Vending Services
Kuazom Vending Services is a leading independent company that provides a full-service vending solution in Greater Toronto Area. 
We are a proven leader in full-service vending in GTA; thanks to our unwavering commitment to high-quality products, services, and cutting-edge technology. We offer services that reflect innovation, quality, and efficiency. 
We provide top-quality services for our customers by combining personalized services with professional employees through the understanding of each individual's account and needs.
We have a service sector that provides comprehensive, high-quality machinery tailored for any needs or requirements. Contact us today.
Vending machine advertisement is an investment that gives the highest amount of ROI because it targets the right audience. We can help you run cost-effective advertising through our vending machine. 
Contact us for any vending machine supplies and accessories. We'll offer you varieties of vending products at mouth-watering prices.
Bringing Amazing Products to Your Location
Why Kuazom Vending Services?
A Lot of Options For Your Business.
We'll provide you with machinery that aligns with your geographical location, thus ensuring 24/7 availability. Be assured these machines work adequately and offer convenience, flexibility, and reliability.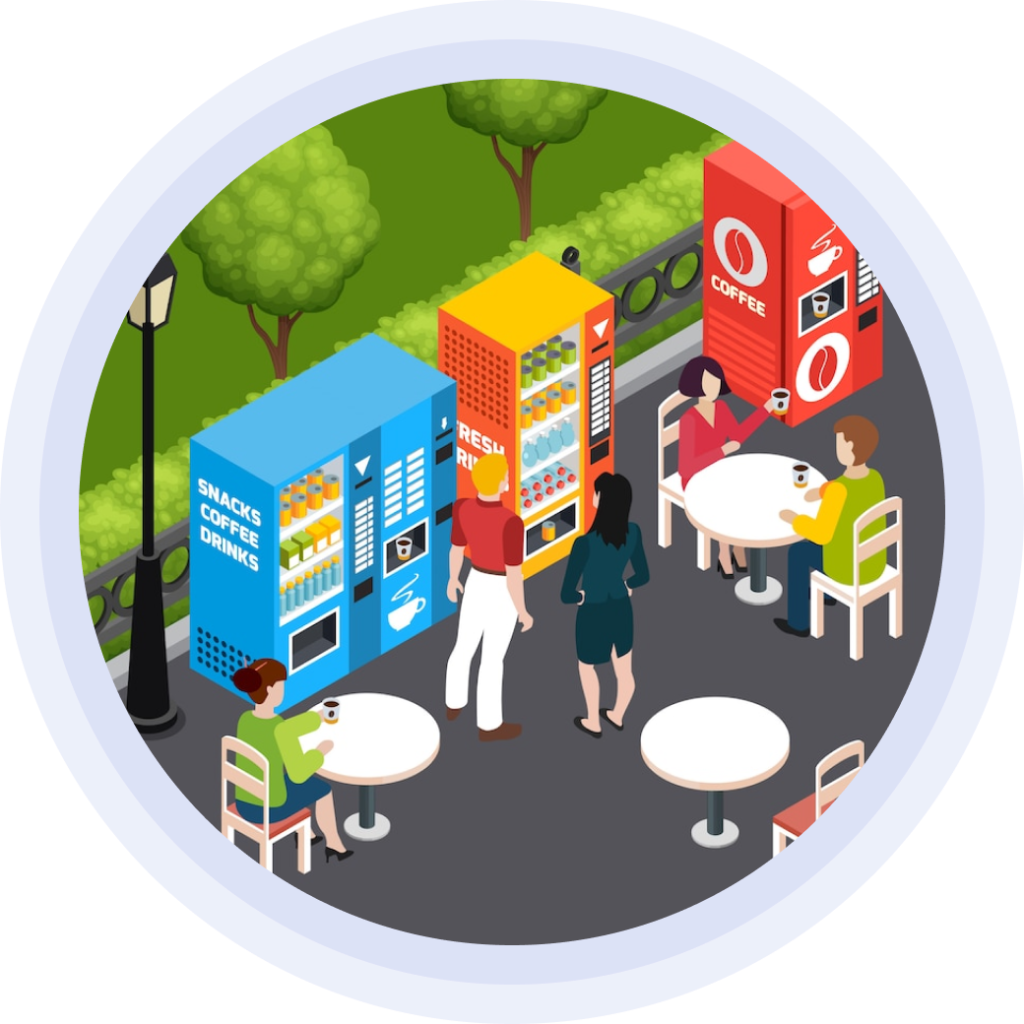 We serve schools, offices, shopping centers, hospitals, factories, workshops e.t.c., in GTA (Greater Toronto Area) Ontario, Canada, and its suburb ,